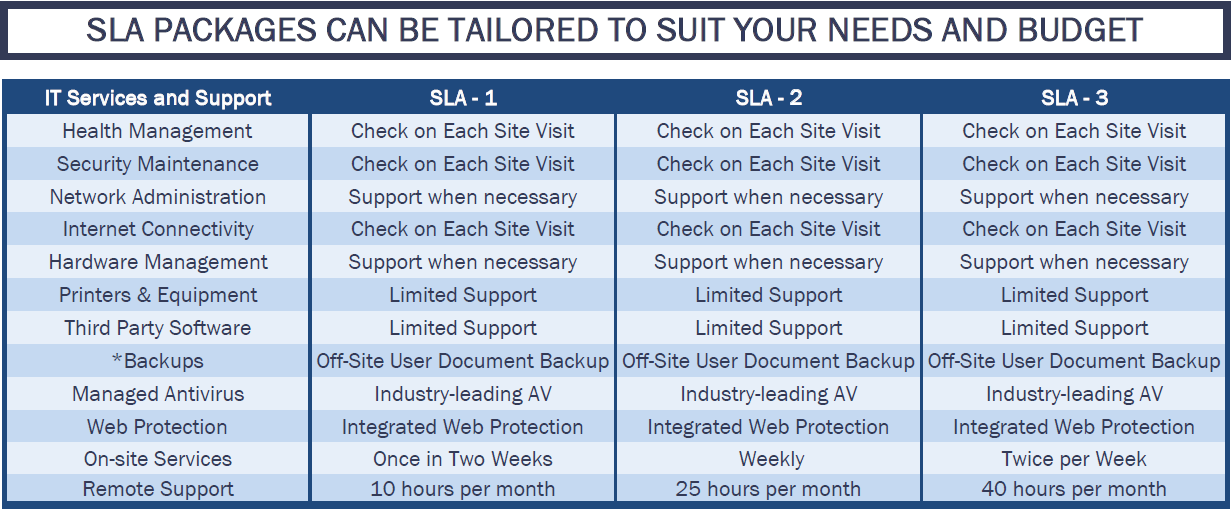 Please see Terms and Conditions in SLA Contract – Available upon request.
Pricing and product availability subject to change without notice.
*Includes User document backup to the Cloud and constant monitoring thereof. Running and confirmation of on-site backup during site visits.
*Server and other backup solutions also available – not included – to be tailored to Customer requirements.
**Pricing Options for User Workstations Only. Remote Monitoring Services & Support available for Servers, Printers and Network Devices available according to tailermade packages.
On-site Visit is approximately 2 hours per session scheduled as agreed between IT Consultant and Customer.
Unused Remote Support Hours do not accumulate. The Customer will be billed for any additional Remote Support hours.
On-site Support to Customers based outside of Gauteng will charged for additionally.
Don't want to sign a contract? 
Get your IT Services and Support on an Ad-Hoc-Only basis.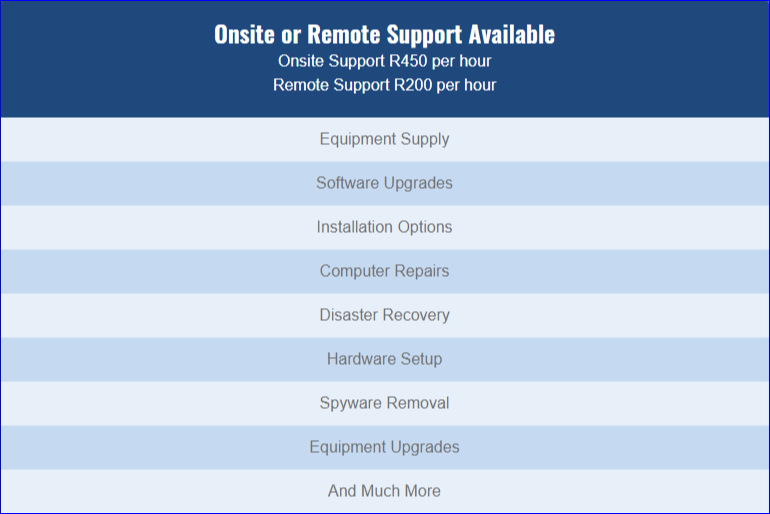 Remote Monitoring & Management